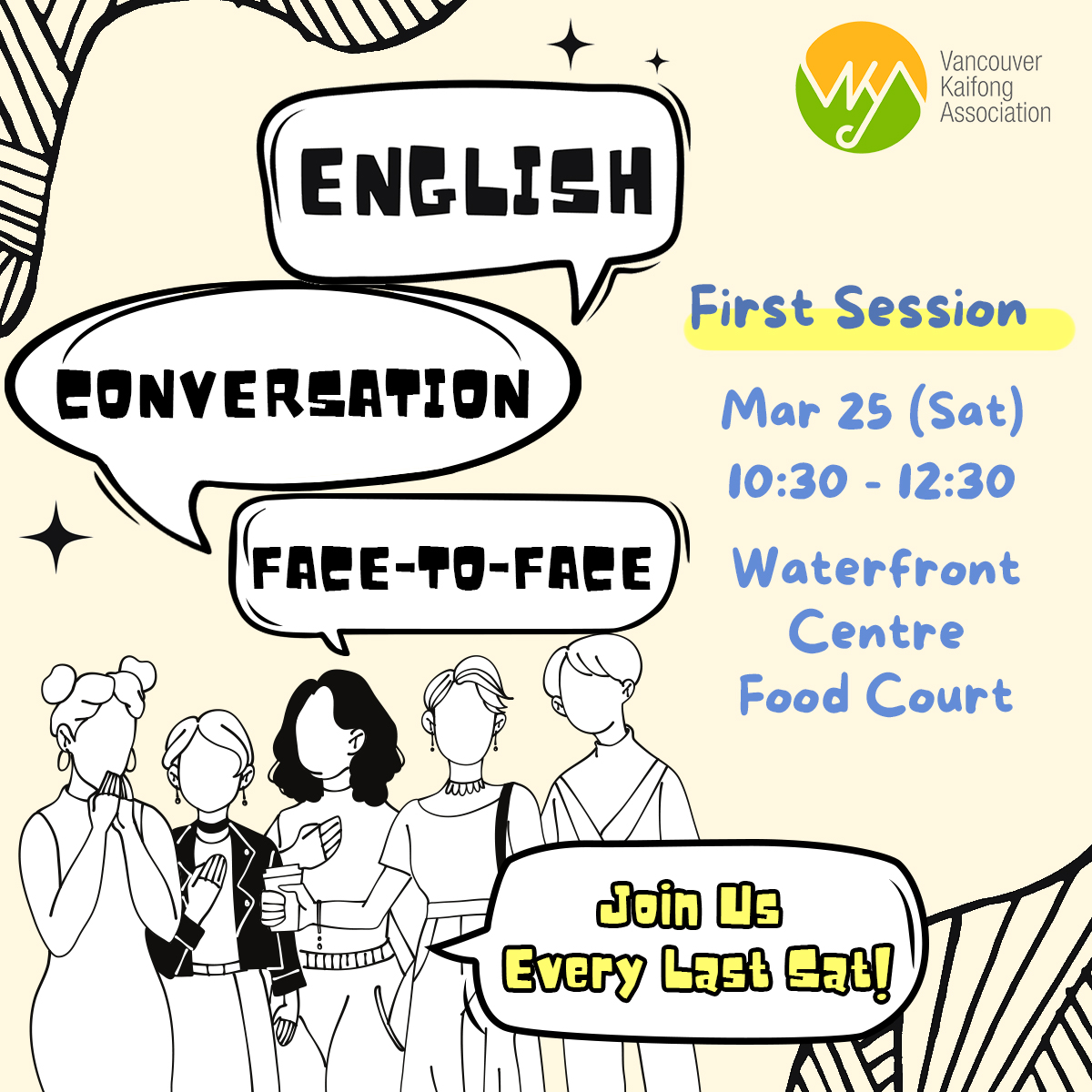 報名留位必須經過 EventBrite: https://vkaenglishconvo.eventbrite.ca/
各位想改進英文嘅街坊機會黎啦!今年街坊會再次組織英文流利嘅街坊畀一個輕鬆英語交流嘅機會。(以下開始全英文)
Want to improve your English speaking skills but have nobody to practice with?
Afraid of conversing in English because you are shy or worried about how other people might see you?
Always concerned about grammar or vocabulary and therefore, not confident in making English conversations?
Then you need to come join us at "English Conversation Face-to-Face"! "English Conversation Face-to-Face" is a no-judging, no-teaching session where you have plenty of opportunities to speak in English via playing games in small groups. You get to meet other like-minded people wanting to improve their English conversation skills. All levels of English speaking skills are welcome.
First Session
Date and Time: Mar 25 (Sat) 10:30AM – 12:30PM
Venue: Waterfront Centre Food Court